On February 8, 2021, NEXGO self-developed MR980 successfully passed Chinese healthcare security integrated service terminal (type III) certification, the result was released on the official website of Bank Card Test Center. NEXGO MR980 is one of the first batch devices that have been approved by the Chinese National Healthcare Security Administration, it proves once again the powerful strength of NEXGO in product R&D and innovation.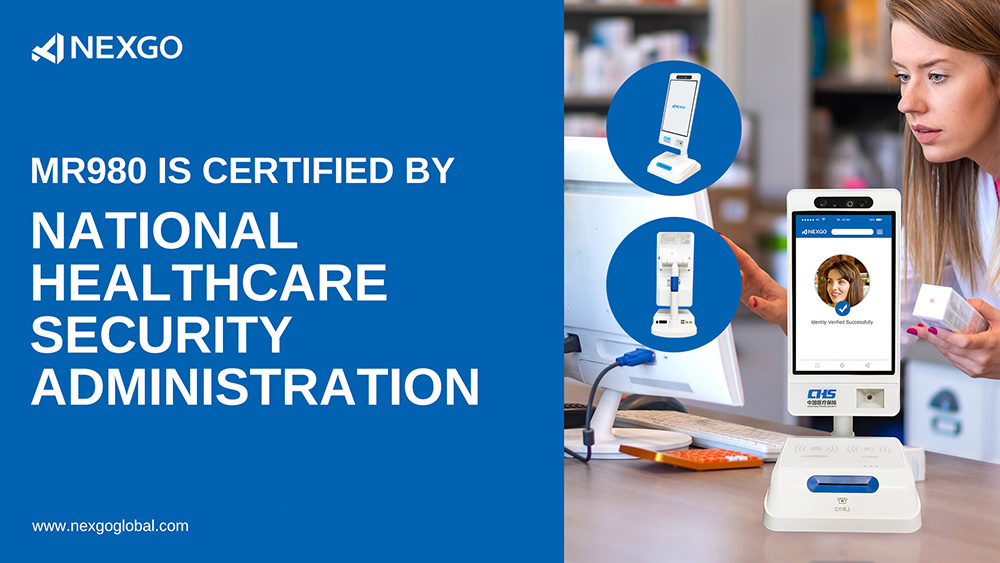 NEXGO healthcare security terminal MR980 supports the activation of medical insurance electronic certificates, facial verification, medical insurance mixed payments, it is compatible with a variety of existing payment methods, including ID cards, IC cards, etc. MR980 can also handle rich healthcare business operated by QR codes and facial recognition. Terminal MR980 will provide flexible, convenient, customized solutions and multi-dimensional self-service experience for smart medical and smart hospital scenarios.
Leveraging NEXGO's 20 years of expertise and experience in the payment and secure terminal industry, MR980 is a good start in customization terminals in the healthcare industry. Combining with its capabilities in biometrics, blockchain, payment solution, and artificial intelligence, NEXGO will continue to create value and serve our customers in different industries.