NEXGO launches an all-new POS terminal which can be used either as a desktop or portable POS terminal—T6. T6 is powered by Linux 4.4.X and uses a quad-core 1.3GHz processor. The maximum memory space is up to 512MB RAM/Flash. It has a 3.5inch touch screen and backlit PINPAD. Single color conveys the focused and professional visual concept from NEXGO. The metal color spray sets off the elegant and textured sense of T6 and makes it an artwork.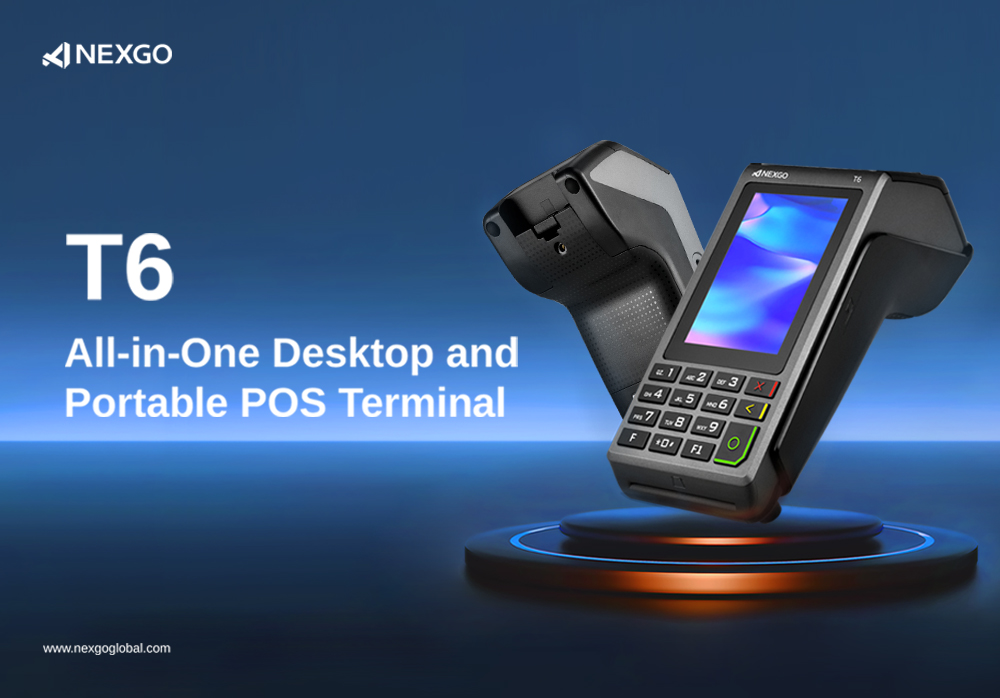 Another attractive feature of T6 is that there are two nuts on the back of T6 for desktop stand installation. Users can either hold it or install it on the desktop stand. Flexible ways of placement make it comfortably operate to users. Moreover, the multiple peripheral ports enable T6 to connect various external devices and apply to multi-scenarios. Merchants can connect countertop, PINPAD, speaker, customer LCD, etc. The Hidden ports allow the wires to go through tidily without compromising on its performance and appearance.
T6 Supports payments of magnetic strip cards, IC cards, and contactless/NFC. It certified the latest PCI 6.x for safer signature verification and anti-theft solution. It supports ECC Key Cryptography, DUKPT AES Key Cryptography, RKL (remote key loading), TR-31 and TR-34 international general protocols. All of the certifications and technologies ensure T6 safer and higher compatible for users.