NEXGO was Invited to the Reception of Celebrating 50 Years of Diplomatic Relations Between Luxembourg and China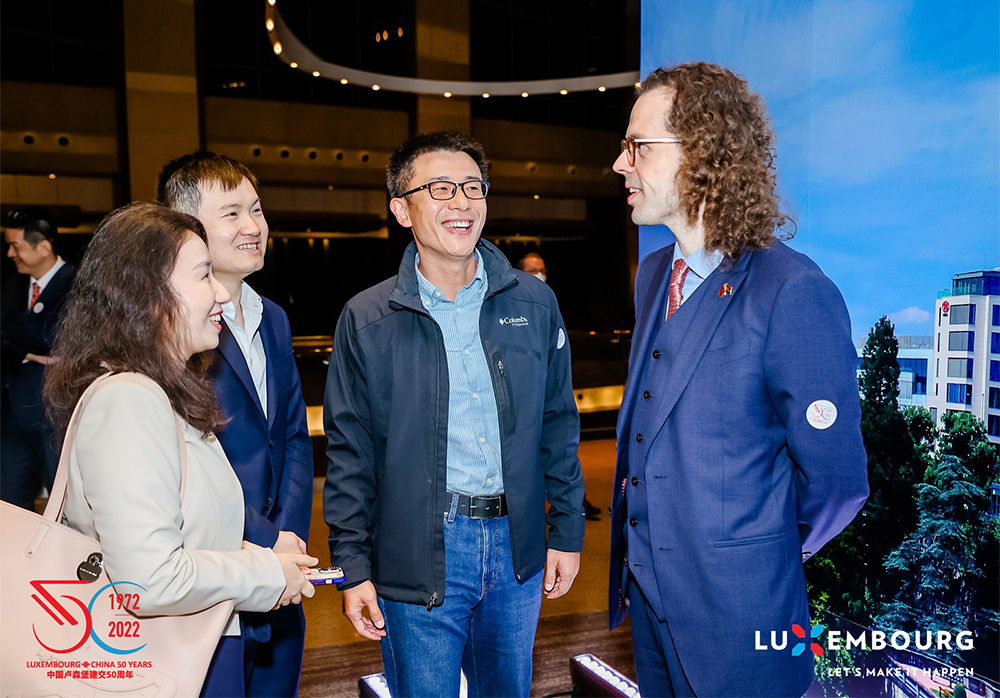 The 50th anniversary of the beginning of diplomatic relations between China and Luxembourg was recently commemorated at a reception hosted by the Luxembourg Consul General in Shanghai. As "Premium Partners," Xinguodu(NEXGO) was represented at the event by Mr. Sun Tong, Vice President of Xinguodu Group, Mr. Guo Qiaoyi, CFO of Xinguodu Group, and Ms. Li Zhefang, Manager of Investment and Financing Department.
Mr. Vincent Hieff, Consul General of the Consulate General of the Grand Duchy of Luxembourg in Shanghai, delivered a speech for the event. At the reception, Mr. Sun Tong and his delegation had a friendly conversation with the representatives of Luxembourg and representatives of Chinese enterprises, focusing on the situation of mutually beneficial cooperation between China and Luxembourg and talking about potential new avenues for expanding industrial cooperation. The atmosphere was always cheerful, friendly and warm.
NEXGO has been a witness to and an advocate for industrial engagement, cooperation, and exchange between China and Luxembourg as a Chinese fintech company actively engaged in international layout. At the same time, NEXGO has opened the market and implemented business within the EU for years.
Along with the opportunity of the 50th anniversary of the establishment of diplomatic relations between China and Luxembourg, NEXGO will accelerate the layout of its product business, promote the internationalization process of the enterprise, improve its competitiveness in the global market, and play a greater value and role on the world stage.